In October it's that time again; BAUMA 2022.
Also, Hamevac is present at the most prestigious trade fair in our sector. In 2019, again some records were broken:
614,000 m2 exhibition area
3700 exhibitors
More than 620,000 visitors
Visitors come from over 200 countries
April 4 to 10, 2022?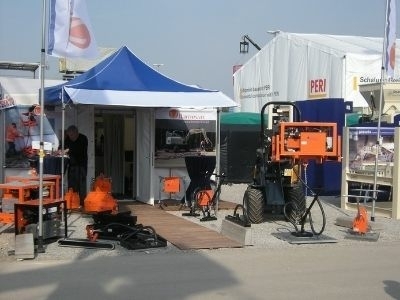 Booth Hamevac BAUMA 2010This was the original plan, but then came Corona. We have lived under Corona for almost 2 years and many events and fairs were cancelled. Luckily good news arrives. BAUMA will continue for the time being, not in April but in October of 2022.
We are already rolling up our sleeves and will show a few interesting novelties this edition. Have you been to the previous BAUMA? Have you ever been to an even earlier edition? Do you have an idea of the size?
LOOK BACK
It's nice to look back at our previous participations. In 2010 we were still "green" when it comes to exporting abroad. We would like to show our program to the "world" and are looking for importers.
The highlight of 2010 is the start of the collaboration with Alle Bouw Machines, our importer for Belgium and Luxembourg, which, even though these are not the largest countries, is consistently at the top of the rankings when it comes to the sales of Hamevac products.
2013 & 2016 without Hamevac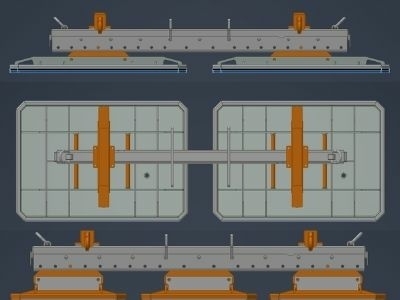 New Standard Traverse Hamevac2 editions of the BAUMA where we shine in absence. It's not that we've done nothing in those years, but experience and the associated costs show that we must work on our program first, to very cliché "come back stronger". After 2010, exports will start to get going in Germany, Denmark, and Switzerland in addition to Belgium and Luxembourg.
The program is also seriously expanded these years. In 2011, the VTH-135-BL, the current VTH-150-BL is being introduced.
In 2013, the complete VTH series is modernized, and the VHU-1000-B is introduced to the market. 2015 is the year of the Tile Master and in 2016 the Standard Traverse is added to the program.
New Office, Anniversary, and road to BAUMA 2019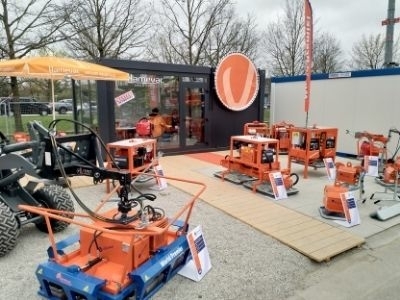 Booth Hamevac BAUMA 2019After introducing the VHU-700-BL to the market in 2017, 2018 will follow! A memorable year for us. Hamevac exists 40 years and we are moving from Beverwijk to Haarlem, a welcome more spacious building. 2018 will also be an important preparation for our participation at the BAUMA of 2019. No stone is left unturned, with a real trailer video and 2 world premieres we hit the road for Munich.
A much more professional participation than in 2010 and the fact that vacuum technology is now a much more "accepted" product, makes the 2019 edition a success.
After movie
To get you in the mood for 2022, below find the Aftermovie of 2019. We will of course keep you informed of the developments towards BAUMA 2022. You can count on a few interesting novelties.
Keep an eye on our website and Socials! As the BAUMA gets closer, we will share more and more information. Hopefully we'll see each other in Munich.