EDITION 2022 IS A SUCCESS
It remains exciting... The BAUMA is the largest construction machine fair in the world, is organized once every 3 years and requires quite a bit of budget.
You do not have to worry about enough visitors, 495.000 this year, but whether they are the right ones for us is important.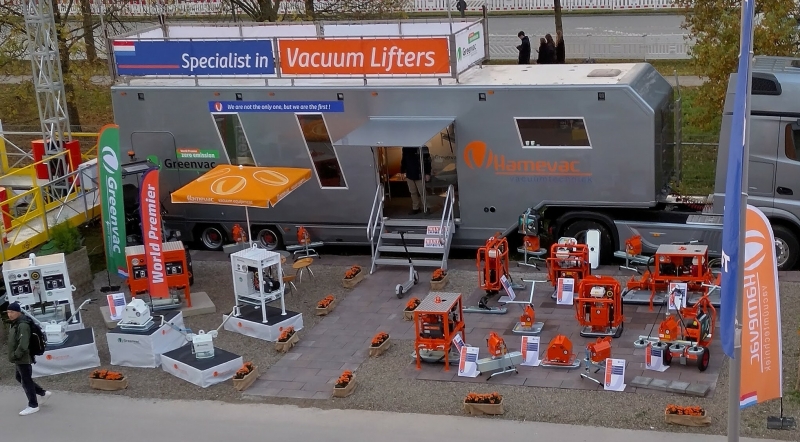 Our participation is aimed at finding importers in new countries (countries where we are not yet represented). This edition is doing well for us. Vacuum is now an accepted lifting aid and the name Hamevac is no longer unknown. We are proud to say that the Hamevac products will be available in a considerable number of extra countries soon.
We also keep people who are unable to visit the BAUMA informed with a short LIVE broadcast every day. We show our booth and the most important novelties:


DAY 1 LIVE


 

Introducing Booth

DAY 2 LIVE


 

Introducing GREENVAC

DAY 4 LIVE


 

New Quick Coupler









As we are a Dutch company, a lot of the videos will be in the Dutch language. Luckily YouTube grants the possibility to use translated subtitles (click the settings icon and choose the language of your choice)
DAY 5 LIVE


Update VHU-1000

DAY 6 LIVE


Demo VHU-3000-AR

DAY 7 LIVE




Thanks Everyone









GREENVAC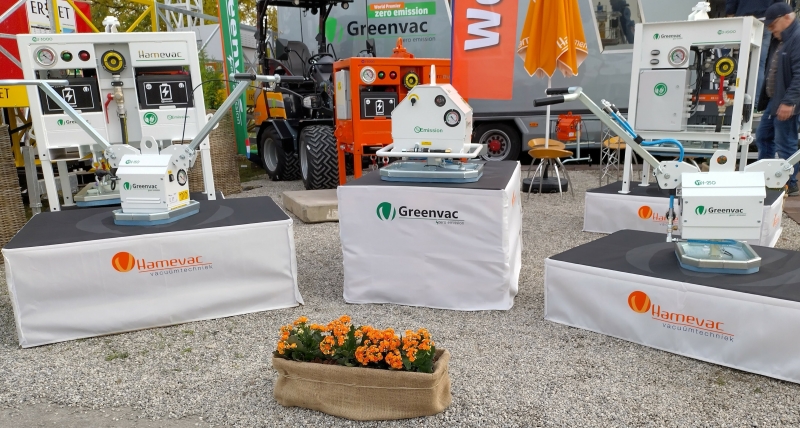 The biggest news this edition is our complete line of emission-free vacuum units that we will market under the name GREENVAC. The Climate Agreement affects us all and influences the construction site. Electrification is in full swing and Hamevac BV is responding to this. The new GREENVAC line consists of: The VTH-150-BL, VTH-250-A, VTH-500-A, VHU-1000-AR, and VHU-3000-AR. With maximum lifting capacities between 200kg and 3000kg, there is now also an emission-free vacuum unit for all applications. The VTH-150-BL is on 110V/230V, the rest of the vacuum units are powered by one or more batteries. The new GREENVAC units were dressed in white especially for BAUMA. This worked because there was a lot of interest in the new line. Loyal fans of the Hamevac orange: do not worry, this white version was a one-time promotion for BAUMA. The new GREENVAC line will be neatly orange again!
AFTERMOVIE
The entire BAUMA experience of Hamevac in a nutshell? Watch the video below and experience BAUMA 2022 one more time. We look forward to seeing you again at the 2025 edition.